Project duration 01.06.2010 - 31.03.2017
Chance Mirror
"Chance Mirror" is a thematic, indicator-based monographic series for use as an instrument within the school monitoring system. Using four aspects of equality, the report focus is an examination of educational equality of the German school systems in the different states.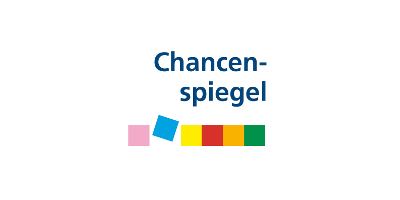 The project "Chance Mirror" compares the equality of school systems within Germany based on four theory-extracted principles of equality: integration capacity, transparency, competence promotion, and issuing of certificates. In this way, "Chance Mirror" functions as a problem-focused, indicator-based instruments of the school monitoring system. Objectives are the broadening of perspectives within educational research in the category of equal opportunity, as well as the empirical description of equality within German school systems.
An overall assessment of findings from studies published to date reveals that equal opportunity with the school systems has only been partially realized.
Derived out of a synthesis of educational theory and theories of equality, "Chance Mirror" provides the following systemic definition of equal opportunity, which should be understood as a minimum requirement:
"Chance Mirror" understands equal-opportunity as the fair chance to freely participate in society as guaranteed by an equitable school institution in which students experience no additional disadvantages due to their social and natural characteristics, and promotes empowerment through mutual recognition and respect of everyone involved.
Data sources are the Federal Statistical Office and the Standing Conference of the Ministers of Education and Cultural Affairs (KMK), as well as results from the Progress in International Reading Literacy Study (PIRLS). Based on the dates, for indicators of equality are operationalized for an empirical school monitoring.
In addition, the reports each contain a chapter on thematic focal points, in the context of which qualitative methods of empirical social research are also used. Here, the focus is increasingly placed on the programmatic and institutional priorities and development of the school systems. So far, the topics of language support, all-day development and regional disparities have been dealt with.
The fourth edition of the Chancenspiegel project, which will be published at the beginning of 2017, will take stock of the development of school systems in the German Länder in the post-PISA period. The indicators operationalising the equity dimensions will be presented as time series for the first time.
External project partners
Prof. Dr. Nils Berkemeyer (Friedrich-Schiller-Universität Jena)
Sonja Abendroth (Friedrich-Schiller-Universität Jena)