Team McElvany
Empirical Education Research with a focus on Teaching and Learning K-12
Prof. Dr. Nele McElvany, acting director of the IFS, leads the working group Empirical Educational Research- teaching and learning in the school setting with a research focus on the description, explanation, and improvement of educational processes and success in terms of skills acquisition and educational participation across diverse backgrounds and age groups. Skills acquisition is understood as being a complex construct that involves not only cognitive processes, but also motivational factors and working behavior, attitudes, mental well-being, and personality traits. Not limited to students, the research takes into account parents, teachers, school administration, and institutional Frameworks.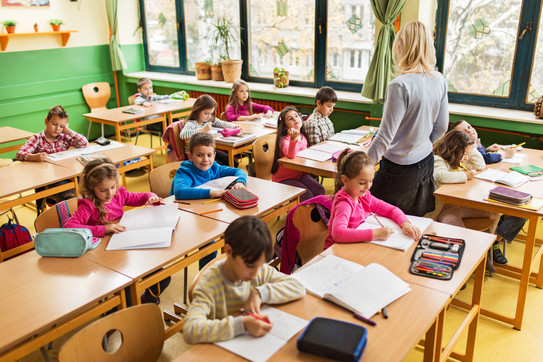 The research of the working group is anchored in the field of empirical educational research and often combines educational science, educational psychology, and sociological theories. The research projects are situated into three main areas of focus: the analysis of individual, social, and institutional conditions of learning processes and outcomes; the design and evaluation of systematic intervention; and the development and examination of diagnostic instruments. The research is characterized by a diverse set of methods, approaches and instruments. This includes longitudinal and cross-sectional questionnaire studies, experimental research designs, and the application of large-scale assessment data.
In addition to actively participating in the scientific community through lectures, conference papers, and cooperative research on the national and international levels, a further objective is the transfer of research results for the practical application in school practice and educational administration. Within the university, the group provides instruction and lectures for several courses of study in order to provide students with broad insights into the theories and empirical findings of current educational research.