7th IFS-Education Dialogue "Promoting linguistic competencies as a basis for more educational equity"
Date: 28.09.2023
Event location:
Campus Treff, Vogelpothsweg 120, 44227 Dortmund
The Center for Research on Education and School Development (IFS) at TU Dortmund University is hosting the IFS-Education Dialogue for the seventh time on September 28, 2023, and will focus on the topic of "Promoting linguistic competencies as a basis for greater educational equity". The exchange of educational practice, administration, policy and science is the focus of the conference.
Several recent trend studies show a decline in student achievement in various skill areas. Furthermore, there are substantial immigration-related and social disparities.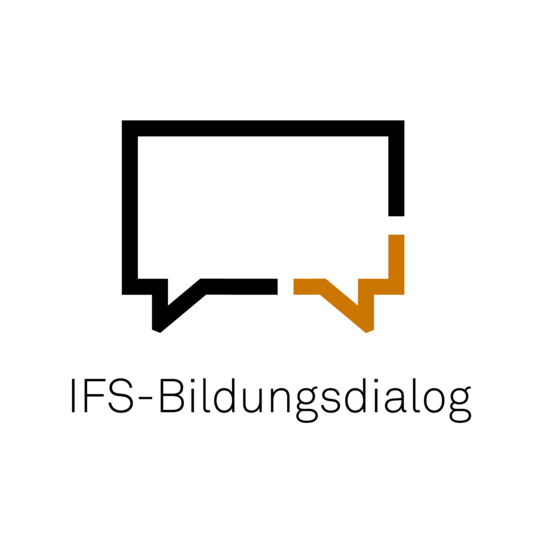 The 7th IFS-Education Dialogue therefore addresses the promotion of linguistic competencies in support of greater educational equity. Findings from science and practice on current developments, challenges and opportunities related to language promotion within and outside the school context will be discussed from different perspectives.
After the overview lecture, the three main topics on the promotion of vocabulary, grammar/syntax and digital learning will be introduced by impulse lectures from science and practice and then intensively discussed with the plenary. The panel discussion with representatives from practice, administration, politics and science, introduced by the input lecture, brings together the perspectives of the conference. All parts of the program are based on an intensive exchange between the conference participants.
We cordially invite you to our 7th IFS-Education Dialogue in order to exchange ideas with you on the basis of current research findings and practical experience in promoting the language competencies of students.
Registration is now open!
Registration for the conference takes place in two steps. First you have to register via the conference tool for the educational dialogue, then the actual registration takes place.
The conference team can be reached at Bildungsdialog-ifs.fk12tu-dortmundde.

The participation fee for the conference is 49€. Please register bindingly until 14.09.2023.

We look forward to your registration!
Financial support through