Project duration 01.08.2022 - 31.01.2023
PIRLS-Transfer
In December 2022, the Progress in International Reading Literacy Study 2021 (PIRLS 2021) for Germany will be published. The aim of the accompanying project PIRLS-Transfer is to prepare these results for further development and orientation in school practice as well as in educational administration and to make them usable in a practice-oriented way. In doing so, evidence-based options for effective reading promotion at the primary level are to be presented and clearly prepared for teachers as well as other educational stakeholders. In this way, PIRLS-Transfer aims to contribute to the profitable transfer of scientific results and impulses into active school development and to promote measures to strengthen educational equity.
The Progress in International Reading Literacy Study (PIRLS) was conducted for the fifth time in 2021. The analysis focuses on the reading skills and central contextual characteristics of students in the fourth grade. As part of the study, they were asked questions about their motivation to read, their teaching (e.g., reading instruction strategies), their schools (e.g., full- or half-day school), and their families (e.g., family preschool reading support), as well as analyzing broader contexts related to their reading literacy.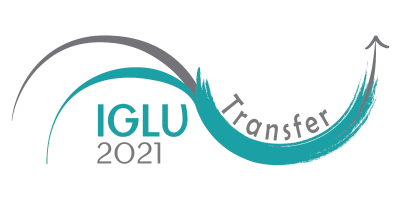 The research project PIRLS-Transfer is linked to the publication of the results of PIRLS 2021 in order to enable an optimal transfer from science to practice. In this way, the research results are to be made available for targeted further development and orientation at schools and educational administration offices.
For this purpose, multimodal transfer products will be produced, which will be made available for use both in print and online. In them, the recent state of research on effective reading promotion measures as well as consecutive options for action to strengthen educational equity are presented in a practical manner. In order to ensure the effectiveness and practical relevance of the handout, these findings will be discussed and further developed with experts from educational practice and administration within the development process of the transfer products.
Following on from this, the project will evaluate the comprehensibility and information content of scientific forms of presentation and communication of study results to teachers in order to be able to improve and expand the transfer from empirical educational research into teaching practice. Further transfer projects can benefit accordingly from these findings.
With PIRLS-Transfer, significant impulses for contemporary school development can be created in cooperation with relevant educational actors and, in addition, an essential connection between scientific research and school practice can be established.
Publication of the results
The results of PIRLS-Transfer are expected to be published in a comprehensive report volume in December 2022.