Project duration 01.02.2011 - 31.01.2016
Schulen im Team - Übergänge gemeinsam gestalten
The project examined the organisation of the transition from primary to secondary school and tested possibilities for anchoring transition strategies as a joint responsibility of the educational actors in a region. For this purpose, 29 local networks of more than 160 sending and receiving schools were formed in eight model municipalities. The school networks were to develop innovative (problem-solving) strategies that were linked to the specific needs of the participating network schools. The municipalities and the participating schools received support from a scientific consortium and the IFS, which also took on a coordinating function within the framework of the project.


Schulen im Team - Übergänge gemeinsam gestalten was a project of the Mercator Foundation and the Institute for School Development Research in cooperation with the Ministry for Schools and Further Education of North Rhine-Westphalia. In the project, eight selected municipalities in North Rhine-Westphalia were asked to make the "transition from primary to secondary school" a central field of action and to form and moderate "schools in a team" networks of sending and receiving schools.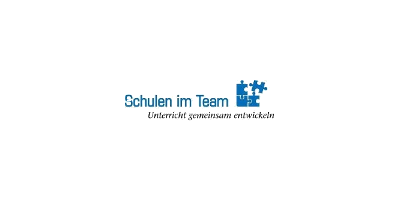 In the participating municipalities, the Regional Education Office was the coordinating body. It dealt with the topic of transition in the form of a municipal action plan and accompanied and supported the school networks.
The Regional Education Offices as well as the schools in the networks received professional support in the form of advice and training from the Institute for School Development Research and the scientific consortium of the project, consisting of Prof. Dr. Wilfried Bos (IFS/ TU Dortmund), Prof. Dr. Silvia-Iris Beutel (TU Dortmund) and Stefanie van Ophuysen (WWU Münster).
The project was scientifically accompanied by the Center for Research on Education and School Development (IFS), whereby the guiding questions of the accompanying scientific research were located both at the level of the Regional Education Offices, as well as at the level of the networks and the individual schools. There were various sub-projects:
SiTe - Schulen im Team: Teaching Development through Local Networking in Duisburg and Essen. A project in cooperation with the Mercator Foundation
SiT Do - Schulen im Team Dortmund: Unterrichtsentwicklung durch lokale Vernetzung in Dortmund. An extension of the project already tested in Duisburg and Essen since 2007. A project in cooperation with Stiftung Mercator
SiT Ü - Schulen im Team - Übergange gemeinsam gestalten. Transition from primary to secondary school as a joint design task
PD Dr. Hanna Pfänder (geb. Järvinen)
Norbert Sendzik
Johanna Otto
Katharina Sartory