Project duration 01.10.2008 - 30.09.2014
Development and Evaluation of Competency Models for Integrated Processing of Texts and Images
This project investigates teachers' and students' competences in teaching and learning from texts with integrated (instructional) pictures. After developing competency models for teacher and students, longitudinal studies were conducted in elementary and secondary school.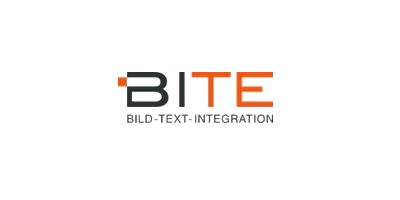 The main goal of the BiTe-project is the assessment of teachers' and students' competences, which are needed for successful learning processes, when texts and instructional pictures are used as learning material. In project phases 1 and 2, competency models for teachers and students regarding teaching and learning with TiP were developed and evaluated in a longitudinal study with two cohorts in German lower, middle and upper secondary school tracks (Hauptschule, Realschule and Gymnasium). Students and teachers filled in TiP-competence tests and questionnaires at three points of measurement in grades 5/6/7 in cohort one and 6/7/8 respectively in cohort two for assessing the development of TiP-competences.
Texts and instructional Pictures (TiP), such as graphs or diagrams, are used as learning material in elementary and secondary schools frequently. On the one hand, students need certain competences for reading this kind of cognitively demanding learning material; they have to identify and integrate information from two different sources (text and picture). On the other hand, teaching with this kind of cognitively demanding learning materials requires special professional competence of teachers for enabling successful learning processes.
Results
Results indicated differences in students' TiP-competences already at the beginning of secondary school, leading to project phase 3. In this phase, the development of teachers' and students' TiP-competences at the end of elementary school (grade 4) was assessed as well as the instructional practice, when TiP are used in the classroom. Similarly to the study in secondary school, teachers and students were assessed at the beginning and at the end of the school term. In between the two points of measurement, three consecutive lessons of teaching with TiP have been videotaped for investigating successful teaching practices.
Dr. Brigitte Oerke
Dr. Annika Ohle-Peters
External project partners