Project duration 04/2020 – 03/2026
PuS-SeL – Problem-Solving and Strategies – Self-Regulation of Learning
The PuS-SeL project investigates components, influencing factors, and approaches to promote self-regulation of learning among primary school children. In the process we would like to find out how learners differ in their cognitive and motivational self-regulation in order to support students, who have difficulties with learning or their regulation.
Self-regulation describes the ability to set goals independently, motivate onself to work on them, to select and use adequate learning strategies and, finally, to reflect on one's learning process. In particular in school, and, especially, during independent learning at home, pupils are reliant on the use of self-regulation strategies.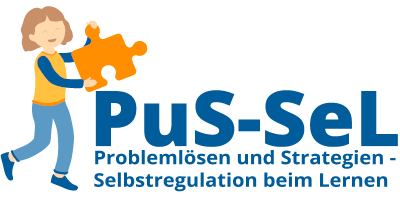 Since learning strategies are already consolidated in early childhood, it is of particular importance to promote self-regulation already in young children. The PuS-SeL project is therefore concerned with the various components of self-regulation in the learning of primary school children and factors that influence the use of self-regulation strategies.
This project examines the role of individual preconditions (such as self-efficacy, cognitive and motivational processes, and knowledge of self-regulatory strategies) and contextual factors (such as parent and teacher promotion of self-regulation) on strategy use.
External project partners
Stella Vosniadou (Mercator Fellow)